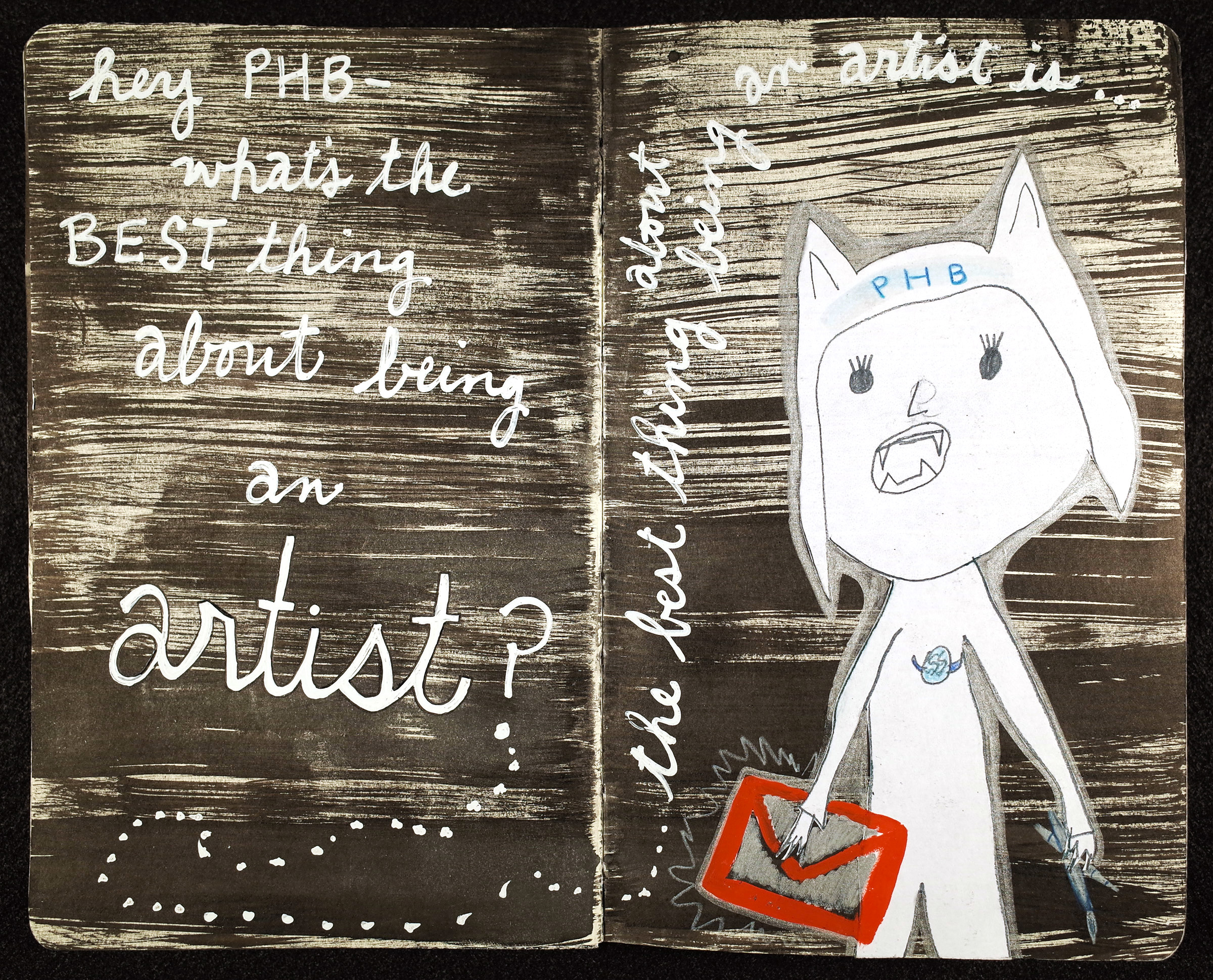 Never Flinch, visual journal by Rachel Simmons
Never Flinch, 2014, POD open edition, soft and hard cover available. $26-40 depending on cover options.
Never Flinch is an autobiographical visual journal that I published as a print on demand book through in 2014. A visual journal is a marriage of writing and art; a playground for a busy, creative mind; an amplification of your inner voice; a record of your experiences; a regular meeting over coffee between you and yourself. Through a rich layering of mixed media drawing, printmaking and collage, this self-reflective journal immerses the reader in a colorful narrative about life, art, science, travel and family.
In my journal practice, I use a wide variety of materials and techniques. I write the text using a stream of consciousness, timed writing approach, and then visualize the writing through collage, image transfers, wax resist, linoleum prints, ink wash, acrylic, watercolor, drawing and erasure poetry.
Institutional Collections: Lawrence University Special Collections
Private Collections: Julie Chen, Tanja Softic, Ry McCullough
To purchase a copy of this book, please visit Vamp and Tramp Booksellers, visit blurb.com or stop by the Cornell Fine Arts Museum gift shop.