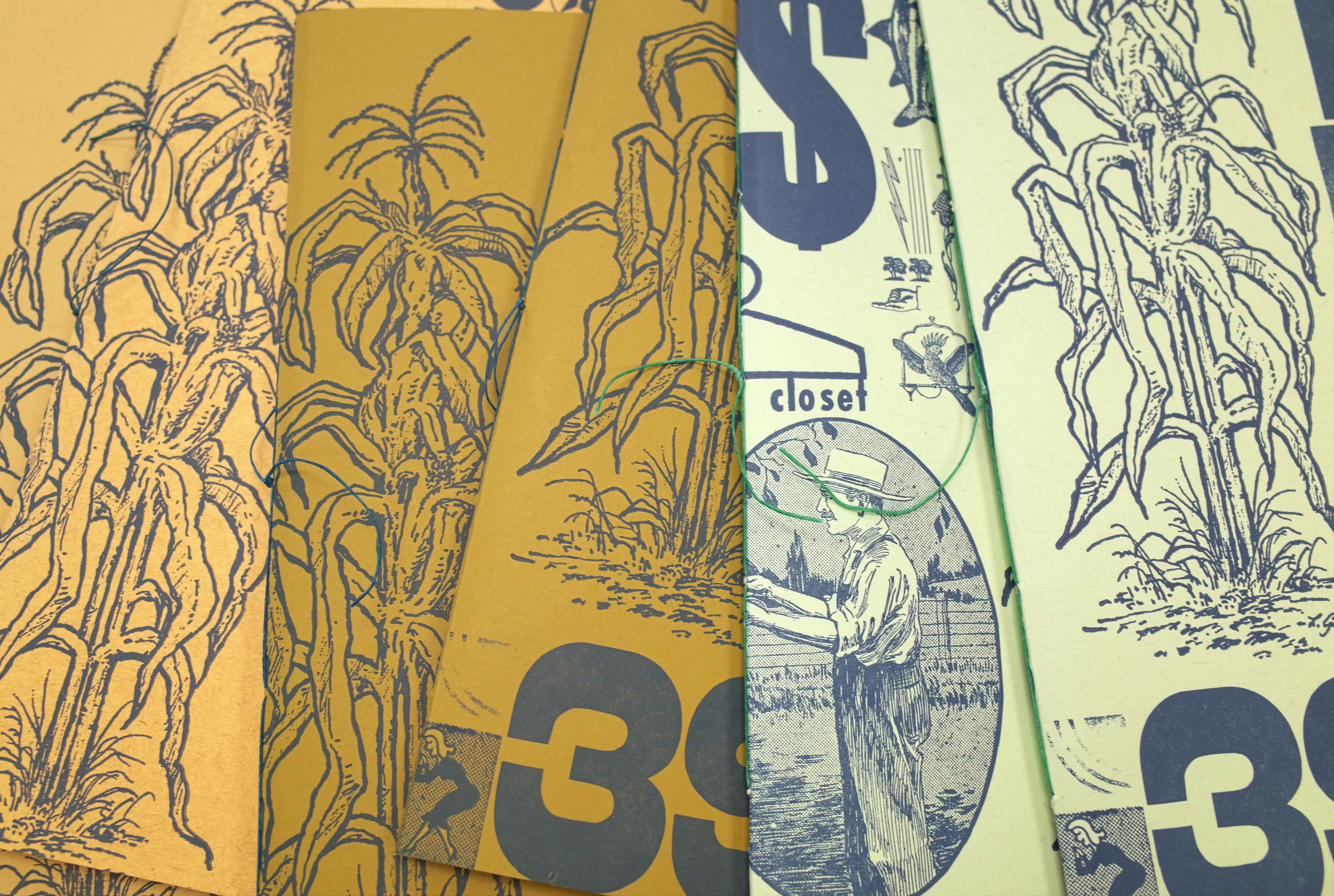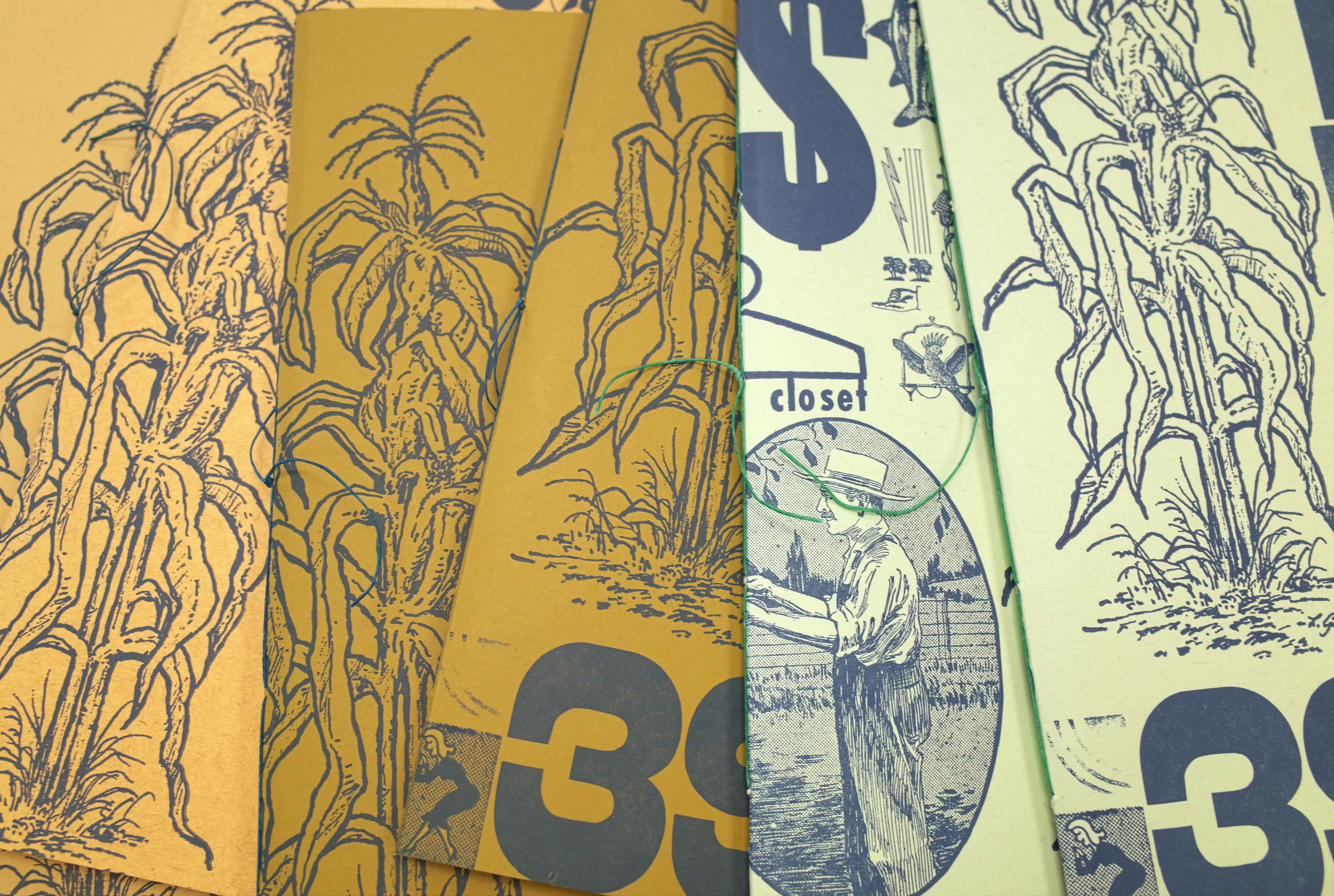 "A Survey of Popular Birds & Their Behaviors"
In this hand-bound letterpress book entitled A Survey of Popular Birds & Their Behaviors based on The Book of Birds published in 1932 by National Geographic, I redesigned a selection of original illustration captions through an exploration of Kunc's extensive type collection from the Midwest. Along with the interactive survey located in the back of the book which asks readers to identify favorite and nuisance birds, I am using the historical origins of the typefaces, engraved illustrations, ads and the captions to emphasize our persistently anthropomorphic attitudes towards birds both wild and domestic. This project continues my research into how we relate to the natural environment and how our attitudes affect the way we treat the environment.
"A Survey of Popular Birds & Their Behaviors" is available in two small editions. The coptic edition of 4 comes in patterned French paper with a commercially-produced cover showing vintage ads for birds and bird products. The pamphlet edition of 6 comes in buff, green, olive and patterned French and Rives BFK paper using a hand-printed letterpress cover. The books were printed on a Vandercook SP15 at Constellation Studios in July 2015. Inquire at rsimmons4@me.com.
Collection 1 of Bird Surveys, 2015-2016
These bird surveys were collected from recent participants in The Language of Watching, an ongoing body of work about the particularities of our human relationship with birds. The survey asks viewers to write a bit about their favorite and not-so-favorite birds. As a prompt, it seeks to heighten their awareness of their relationships with birds and nature. You can see each survey on my Pinterest board, Birds https://www.pinterest.com/bearwithjetpack/
Just click the image or find the logo on my homepage.