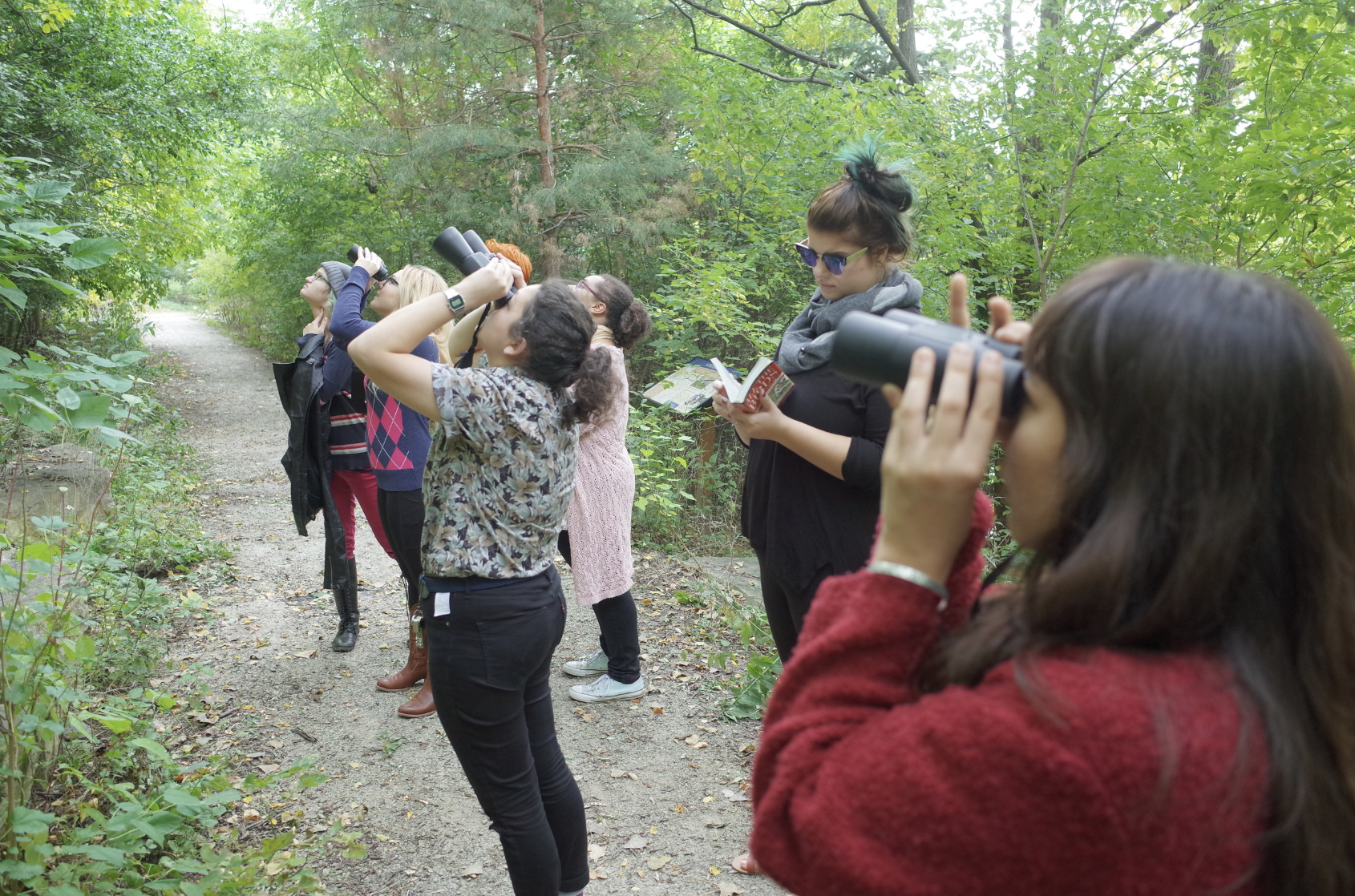 Conceited Rural Dandies, 2017, front cover
Conceited Rural Dandies, 2016, artist's book with cyanotype, letterpress, screen printing, thread, vellum, watercolor paper and arches text wove. 28" x 6" x 4" Open, 6" x 6" x .75" Closed . Edition of 15, available from the artist and Paper Fox Printmaking Workshop. $400 To purchase a book from this edition of 15, please visit Vamp and Tramp Booksellers at http://vampandtramp.com/finepress/s/Rachel-Simmons.html
The socially engaged art project Conceited Rural Dandies reflects two essential ingredients in my work––community & environmental awareness. The edition was made in collaboration with students during the Paper Fox Printmaking Workshop at Lawrence University in Appleton, Wisconsin. The project included a discussion of 1930's field guides, a birdwatching walk along the Fox River and plenty of hours of setting type while discussing how Edwardian ladies' hats helped birdwatching evolve from just a leisure hobby to a citizen-scientist conservation movement. To choose the text for the book, the Lawrence students and I examined the language from historical field guides, and found they were embedded with the values & perspectives of the birdwatchers who wrote them. While authors of historical guides assumed their audience to be fairly homogenous—mainly white, male & Christian—authors of contemporary bird guides use more scientific language to describe bird behavior. This linguistic shift reflects our ever-evolving attitudes about nature as an extension of our social systems. The screen prints of birds and ladies hats over vellum suggest fragility and preciousness, the cyanotype covers (made collaboratively with the students) references historical botanical studies, and the use of early 20th century typefaces forge a link between language of the past and present through the practice of letterpress. The image running along the accordion is a collage of bird names and images created from Lawrence University's movable type collection.
Collections: Lawrence University Special Collections
Conceited Rural Dandies, 2017, first page
Conceited Rural Dandies, 2017, open vellum pages
Conceited Rural Dandies, 2017, cyanotype cover
Conceited Rural Dandies, 2017, colophon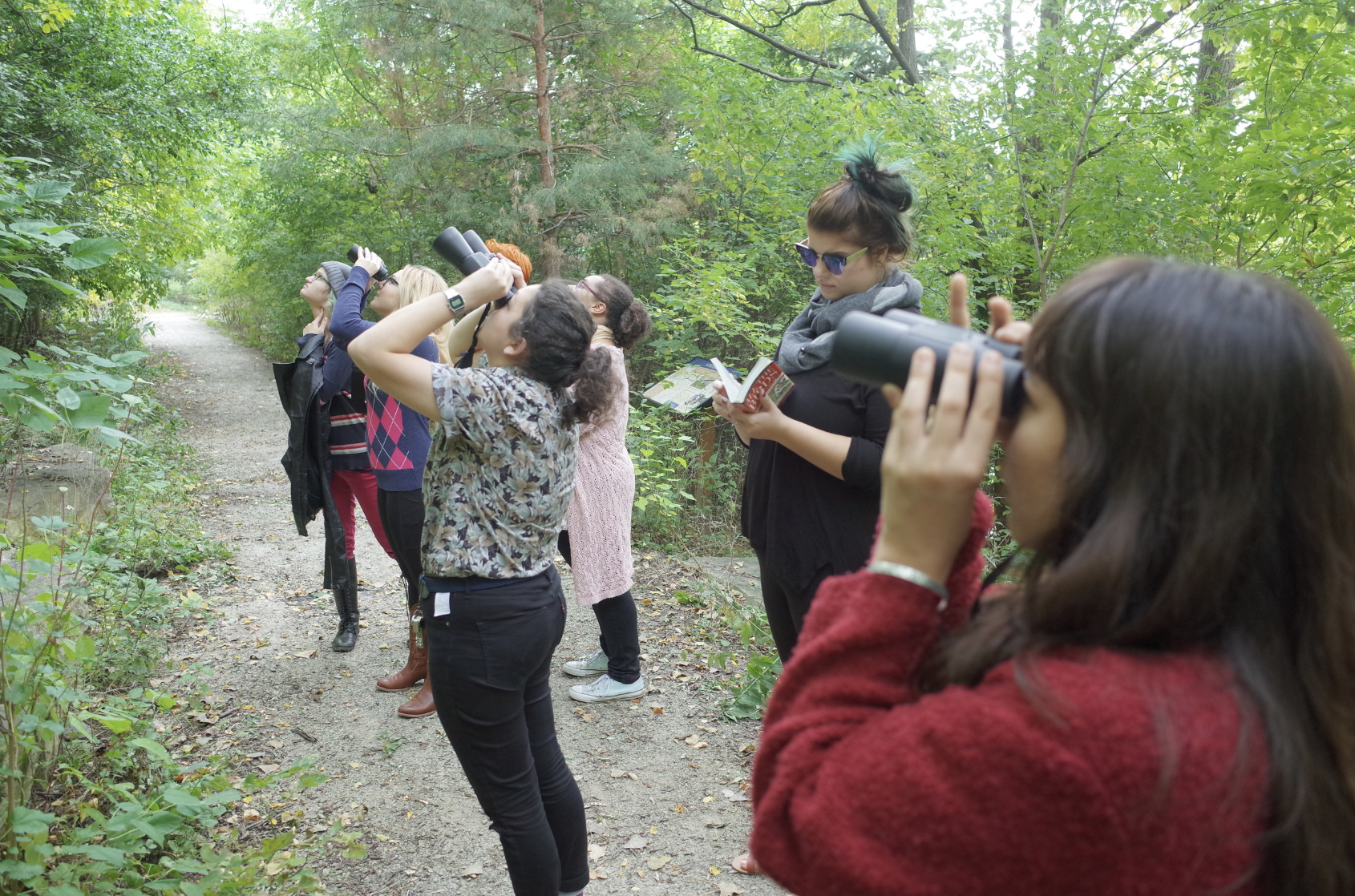 Bird Watching with Lawrence University Students
These students collaborated with me on the production of Conceited Rural Dandies in 2015-2016.