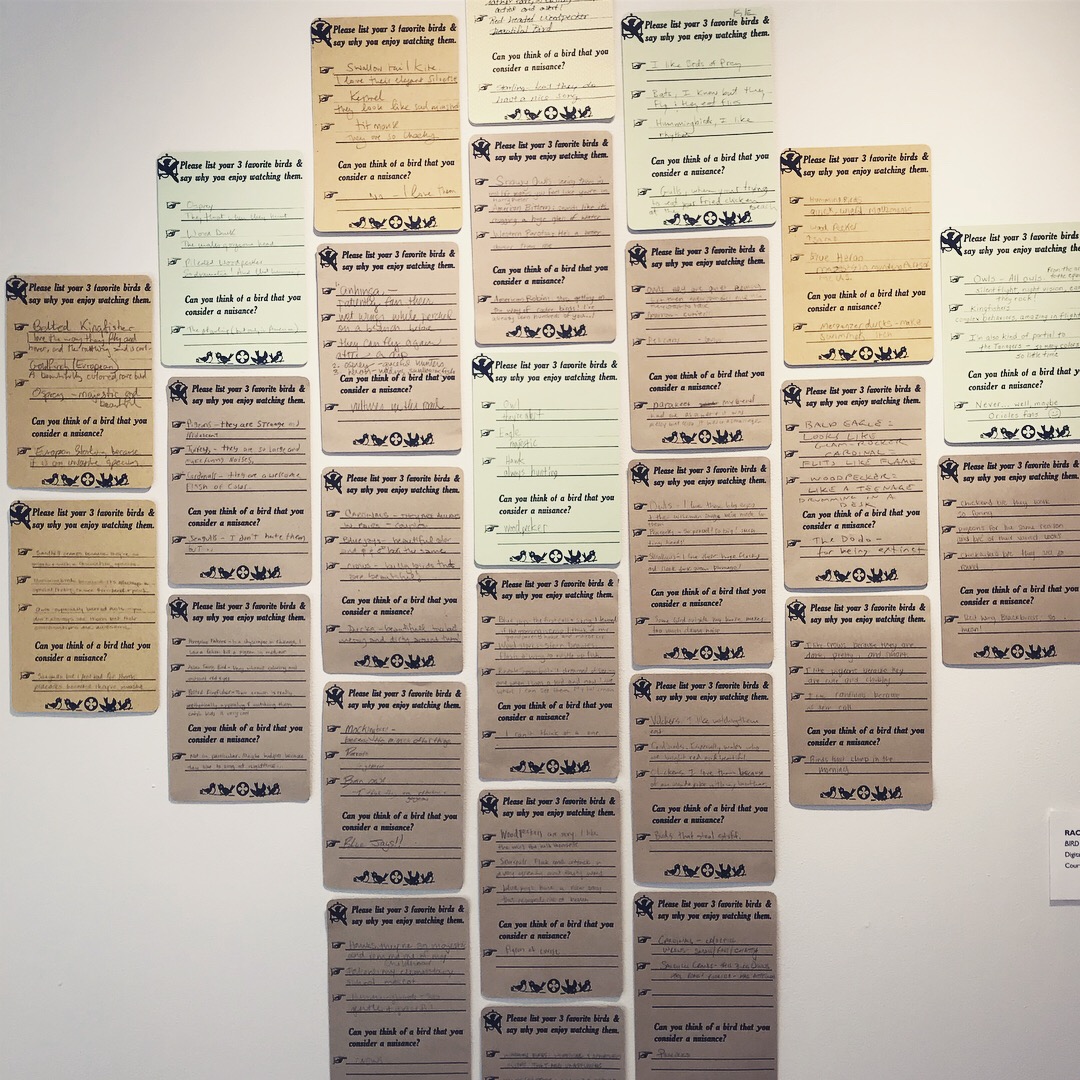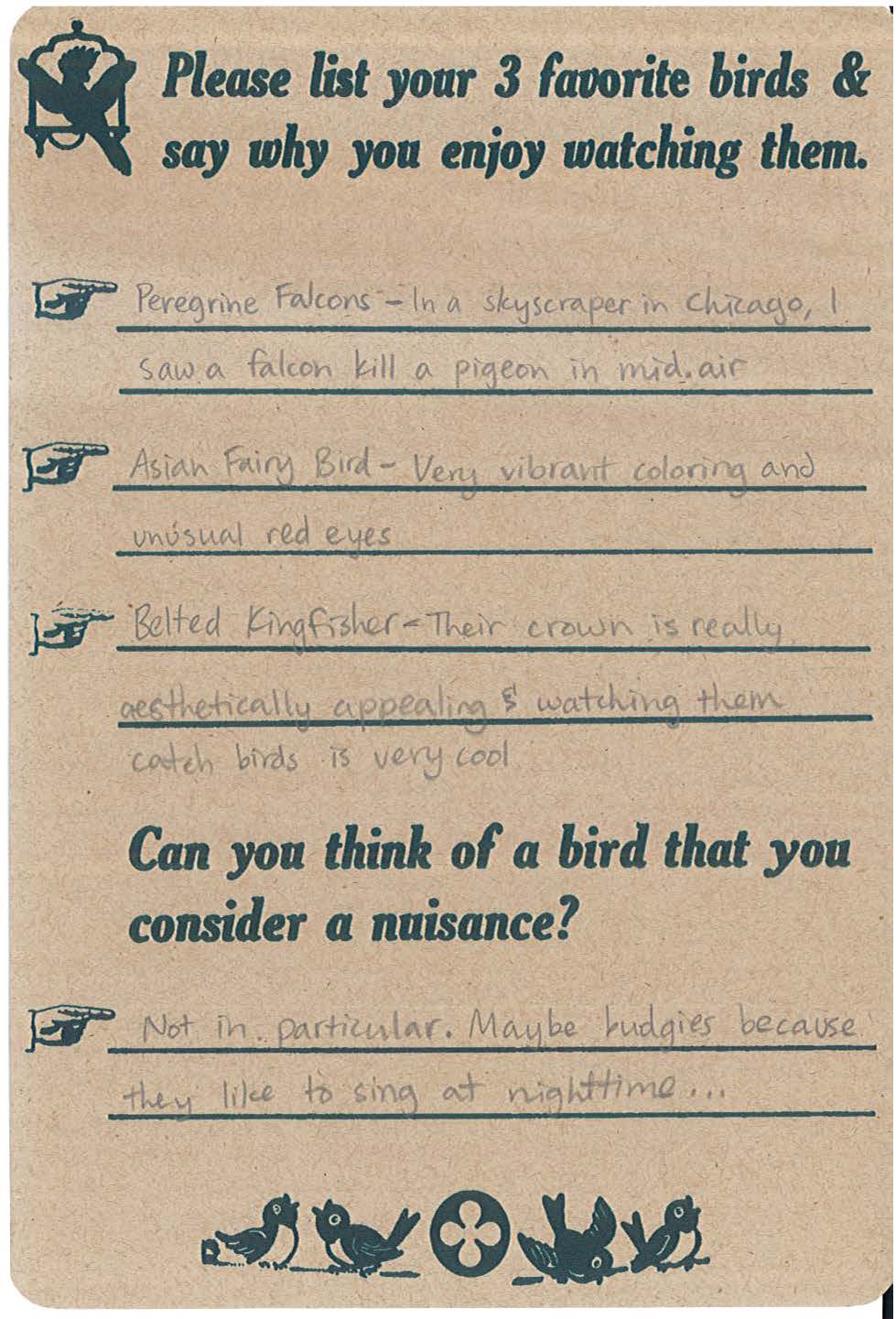 Detail, "Survey of Popular Birds & Their Behaviors" 2015
This survey is part of the artist's book, "Survey of Popular Birds and Their Behaviors," and also functions as its own ongoing piece which I've installed to accompany other elements of The Language of Watching. Visitors to my exhibitions can fill out this survey and leave it behind. Eventually, scans of surveys make their way online and be re-installed in subsequent shows.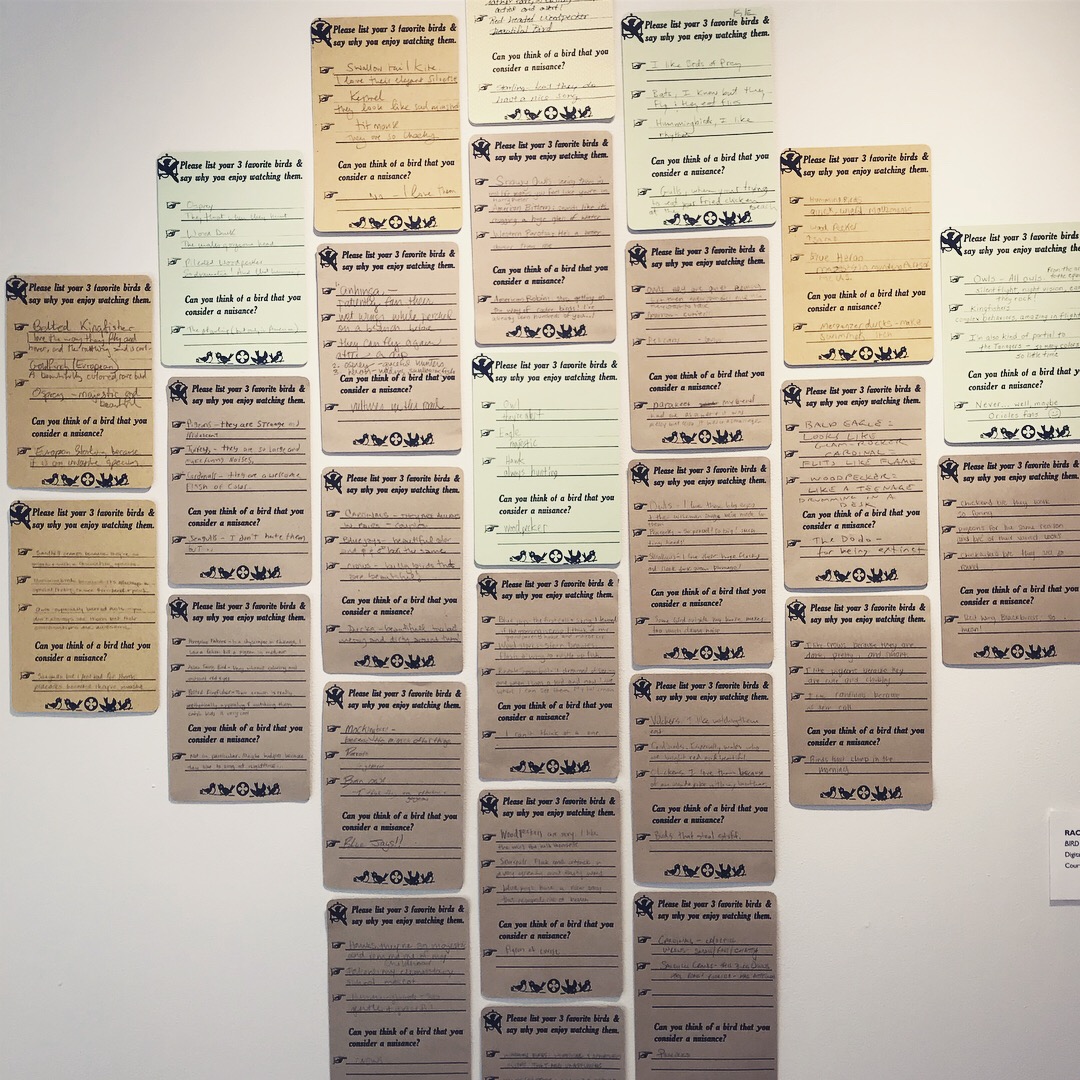 Surveys, Installed at PORTSPACE Gallery, Gulfport, FL
The surveys were installed like this for the first time at PORTSPACE Gallery in Gulfport, FL in November 2017. This installation will be expanded for the Faculty Biennial at the Cornell Fine Arts Museum in 2018.